On My Summer Break!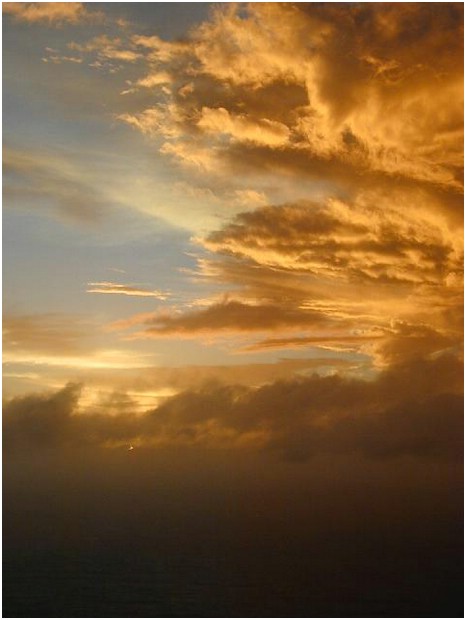 o
utside the airplane window the clouds are thick and rippled, unbroken as acers of land. They are suffused with peach-colored, early morning sun, gilded at the edges. Across the Isle a man is taking a picture of them. Even the pilot couldn't keep still, "Folks!" he just said, "We've got quite a sunrise out there. Might want to have a look" i like it when pilots make such small comments, it lets me know they are awake.

Whenever i see a sight like these clouds, i think maybe everyone is wrong, maybe the laws of physics have changed, we should try walking on clouds like angels would. Everyone on the plain would sit for a rest over a could and point houses far far away down there. How Proud we would suddenly feel about where we live, how tender towards everything that's ours.

You know that could just be true, it would have happened, but only we came by car. My brothers and I did very much enjoy the drive. So this little piece of mind is from a book called "What we keep" by Elizabeth Berg. Its been pending on my shelve of the doing list for very long now, so i guess i owe Miss Elizabeth that much. Plus the scenery is amazing out from my room window up on the Syrian Mountains, yeah I'm In bloodan, Syria, right on the Lebanese boarder.. its fascinating and you all are invited to come visit.